Redesigned Form 1003 now required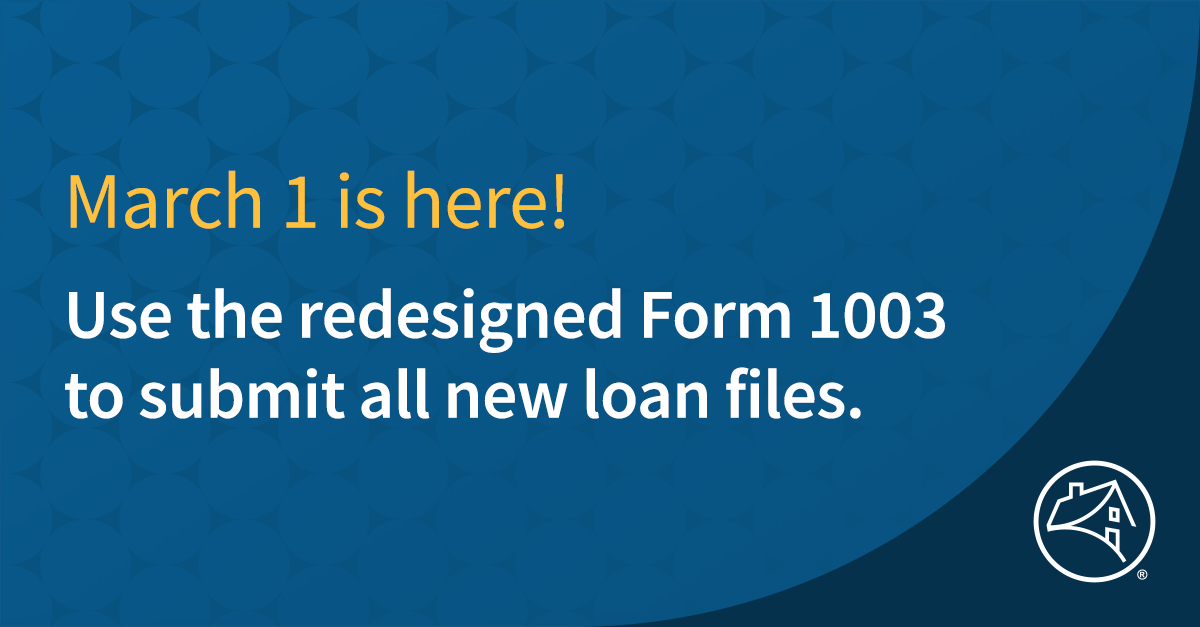 Effective March 1, 2021, lenders and brokers must use the redesigned Form 1003 and DU MISMO v3.4 file for all new loan applications. Applications started prior to March 1 can remain in their original DU format and form version.
Some of you have commented that your loan origination system was not prepared. That could be an issue, but if the file was started prior to 3/1/21, your loan origination system should have a workaround for their oversight.
You might want to have some old fashioned manual "new" 1003s around until this settles itself down a bit. Otherwise, data fields won't match.
Respectfully,
Nelson A. Locke, Esq.
Compliance Services
(800) 656-4584